Scottish Beef Event 2015
We provided the bull, set up and manned the Whitebred Shorthorn stand for the Scottish Beef Event organised by the Scottish Beef Association held at Mains of Mause Farm, Blairgowrie, Perthshire on Wednesday 27th May 2015.
The theme of this years event was "Beef from the Hills" and once again, our stock bull Parton Comet assured us of plenty of interest on the stand.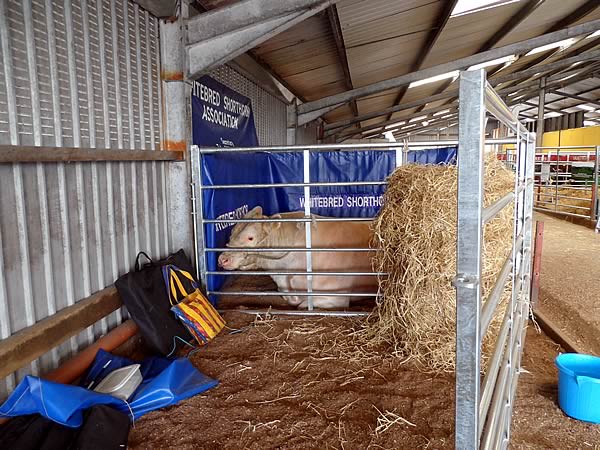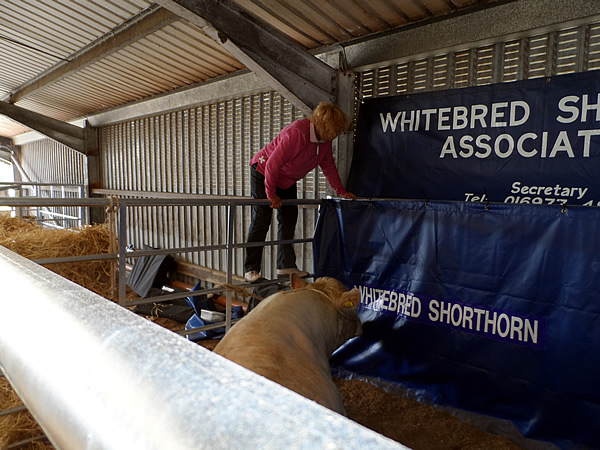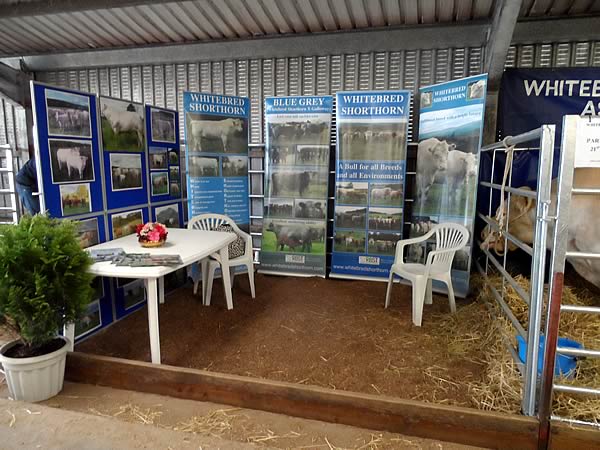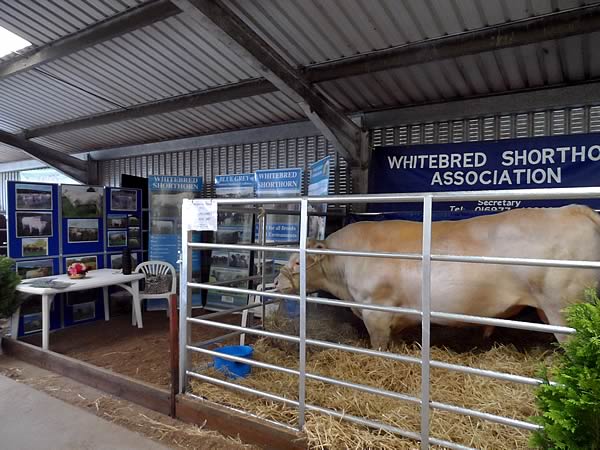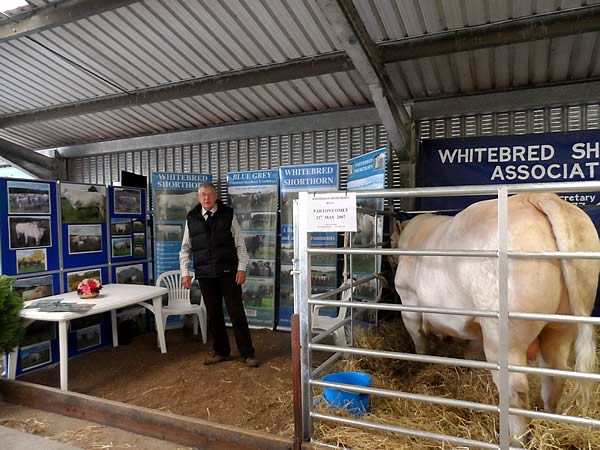 On the day, despite a cold wind more like November than May, the turnout was good enough to keep us busy. We had numerous conversations with people who made it clear it was time for change. In other words serious questions about Whitebred Shorthorns.
Sorry, we were too busy to take photographs of the event itself.